The forthcoming Hewson Hall will feature several distinct and highly-visible lecture and classroom spaces. All friends of the college have the unique opportunity to name seats in these spaces.
Large Lecture Hall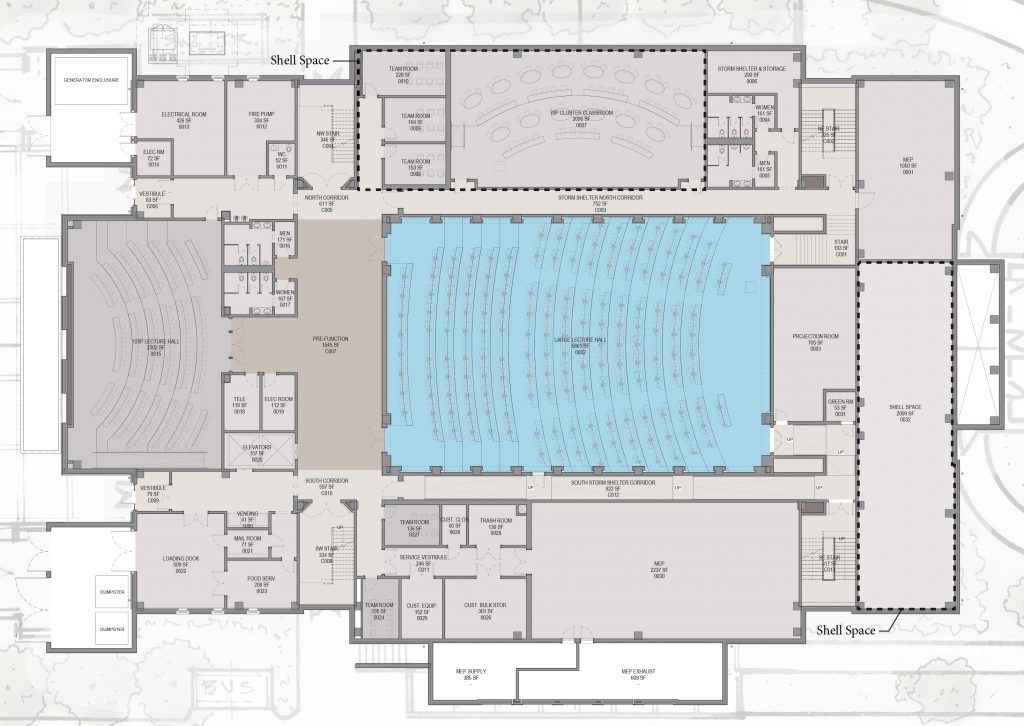 The Large Lecture Hall, which is located on the ground floor of Hewson Hall, features 300+ seats.
300 + Fixed Seats
$500 apiece
Go here to name a seat in the Hewson Hall Large Lecture Hall.